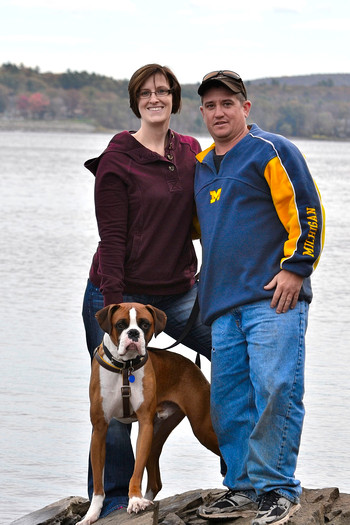 Allow me to introduce myself. My name is William Cappuccino-McKee and my love and passion for the art of photography began almost 20 years ago when I picked up my first digital camera. Since then I have not been able to put it down as what started as a hobby has grown into my greatest passion.

After some encouragement from my family and friends, several classes, and hundreds of hours of shooting photos, I am happy to bring you "Cappuccino Captures Photography". Through my camera lens I hope to bring you the same joys and excitement that photography has brought me. A photograph isn't just a picture, it is a slice of frozen time that transports you back to that special moment, creating a photographic record that can be shared and displayed for your intended audience. I look for the "special frame" that most people do not and would not see and capture every little detail the same way an artist does with a brush.

My portfolio extends beyond my private collection and has been featured in the likes of newspapers such as the Pocono Record and on the Pocono Mountain Visitors Bureau website. I have captured some of the greatest acts and performances at the historic and legendary Sherman Theater. My work has also appeared in notable magazines such as Bass Master, General Cigar, and Xtreme magazine. I serve as the primary photographer for the mixed martial arts news site, mymmanews.com and you may have spotted and passed one of my photos used on the billboards on Routes 33 and 80.

Photography has also brought me to partake in community events set up to benefit phenomenal causes such as the Billy Brocket Memorial Bike Ride, A.W.S.O.M. Polar Plunge, Relay For Life, Ruben Torres 5k race, and of course all of the Marines Helping Marines fundraisers.